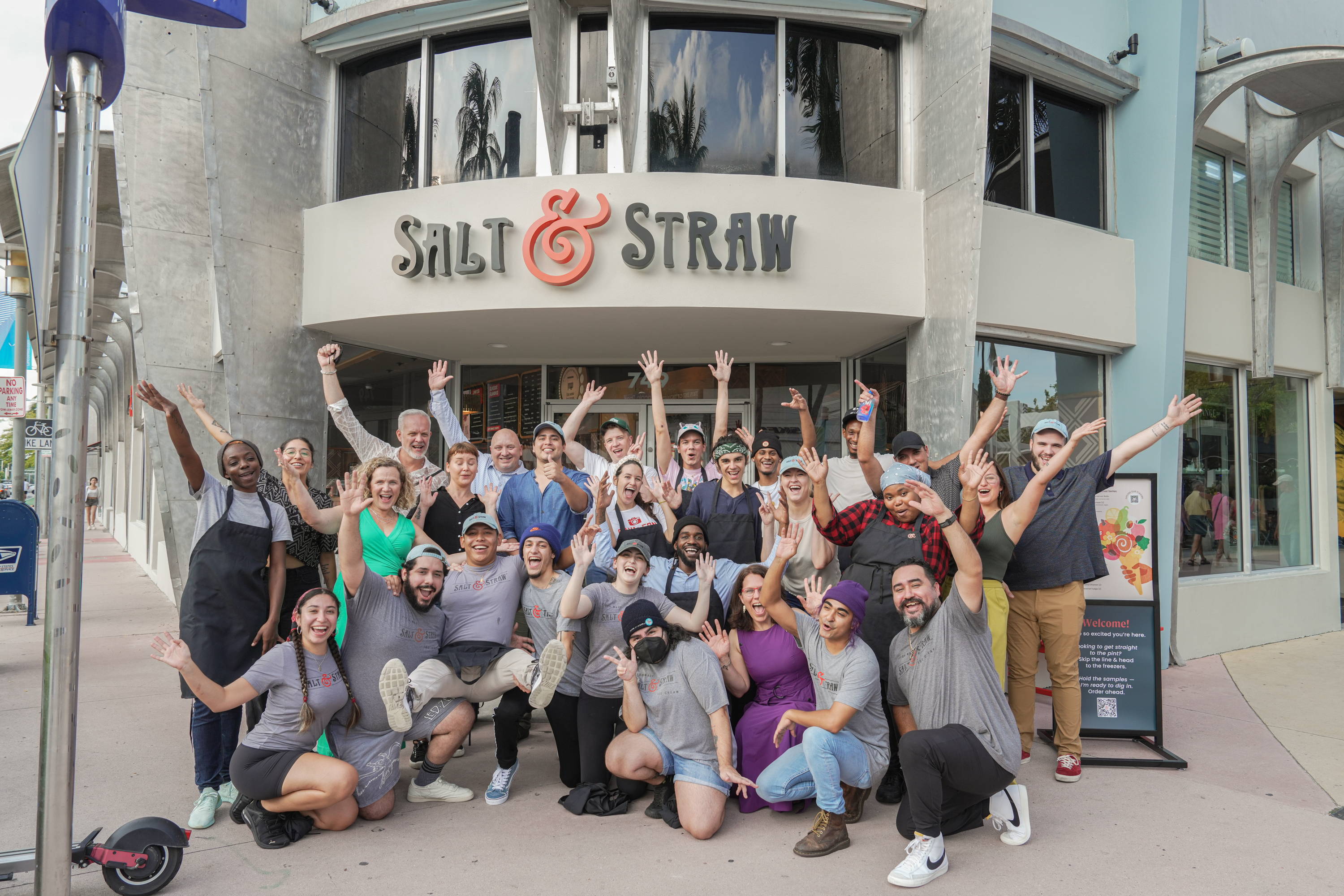 749 Lincoln Road
Miami Beach, FL 33139
On the corner of Meridian Ave. and Lincoln Rd.
Salt & Straw scoops up imaginative ice cream using unique ingredients and culinary techniques. Made in collaboration with local community partners, each fearless flavor celebrates their passion for food and storytelling.
We're delighted to open our scoop shop doors on Lincoln Road—where Miami comes to shop, dine, and celebrate. Created in 1912 to be "the Fifth Avenue of the South", this epic ramble buzzes night and day with restaurants like Mila, Chotto Matte, Isabellas, Shake Shack, and Tropezón. Hotels like The Edition and The One Hotel are iconic. And musically, New World Symphony, SoundScape Park, and The Fillmore are not to be missed. Grab a cone and wander this very cool world in the National Register of Historic Places, starting from our corner of Meridian Avenue and Lincoln Road. It promises to show you an historically good time.